70Mai Dash Camera X200 Omni 360° Digree Dash Camera 64GB – Black
ঢাকার বাহীরের অর্ডারের ক্ষেত্রে ৩০০ টাকা 01888 719 119 বিকাশ মার্চেন্ট নাম্বারে
Make Payment করে অর্ডার নিশ্চিত করুন ।অন্যথায় অর্ডার ক্যান্সেল হয়ে যাবে ।
Brand : 70Mai 
Model :  Omni X200
Display Size : 1.2INCH
Screen Resolution : 240p*240P
Video Resolution : 1920*1080P
Image Sensor : OS02k10
Aperture : F1.5
Frame Rate : 60FPS/30FPS
Lens FOV : 140°
Battery : 300mAh
eMMC Storage : 64GB Built-In
Warranty : 1 Year 70Mai Bangladesh Brand Warranty
Awesome Dashcam.
The Omni 360 dashcam is really unique and very practical. The video quality is superb and the handsfree voice commands are really helpful.
70Mai Dash Camera X200 Omni 360° Digree Dash Camera – Black
Smart Voice Control : The Omni is equipped with voice control for added convenience. By giving simple voice commands " Shoot Left,Shoot Vlog, Take Photo " , the camera performs the corresponding actions without turning your attention away from driving.
Advance Driving Assistant  ADAS : Lane Departure Alert When you're drifting off the current lane. ADAS voice alerts can be turned off in system settings.
Superb Night Vision :F1.5 extra large aperture pulls in more natural light, recording well-illuminated and color-accurate footage at all hours.
Industry's First 360° Design : Empowered by a stepping motor, the Omni's rotates smoothly across 340°. Combined with a 140° lens FOV, Omni becomes the first 360° dash cam with no blind spot full-view and minimized image distortion. Smoothly panning the lens around to monitor all directions around your car.
Extraordinary Day & Night Optical Performance – F1.5 large aperture and the new PureCel®Plus-S HDR technology delivers best-in-class performance even at low-light situation
360° Rotating Full View – With smoothly moving 340° lens and 140° FOV, Omni has no blind spot and helps monitor all directions around the car.
 AI Motion Detection – Automatically detects suspiciousness and follows up the movement.
60 FPS Dynamic Vision – Presents with clear video even in fast driving or bumpy conditions.
eMMC Storage – Compared with SD cards, eMMC storage uses NAND technology and does not require power to retain data.
70Mai X200 Omni Specifications :
Brand : 70Mai 
Model :  Omni X200
Display Size : 1.2INCH
Screen Resolution : 240p*240P
Video Resolution : 1920*1080P
Image Sensor : OS02k10
Aperture : F1.5
Frame Rate : 60FPS/30FPS
Lens FOV : 140°
Battery : 300mAh
eMMC Storage : 64GB Built-In
Warranty : 1 Year 70Mai Bangladesh Brand Warranty
70Mai X200 Package Contains :
Omni x1
Power Cord x1
Car Charger x1
Electrostaric Sticker x1
Wiring Crowbar x1
Adhersive Stickers x1
User Manual x1
Free Accessosry Pack x1
70Mai X200 OMNI Price & Details In Bangladesh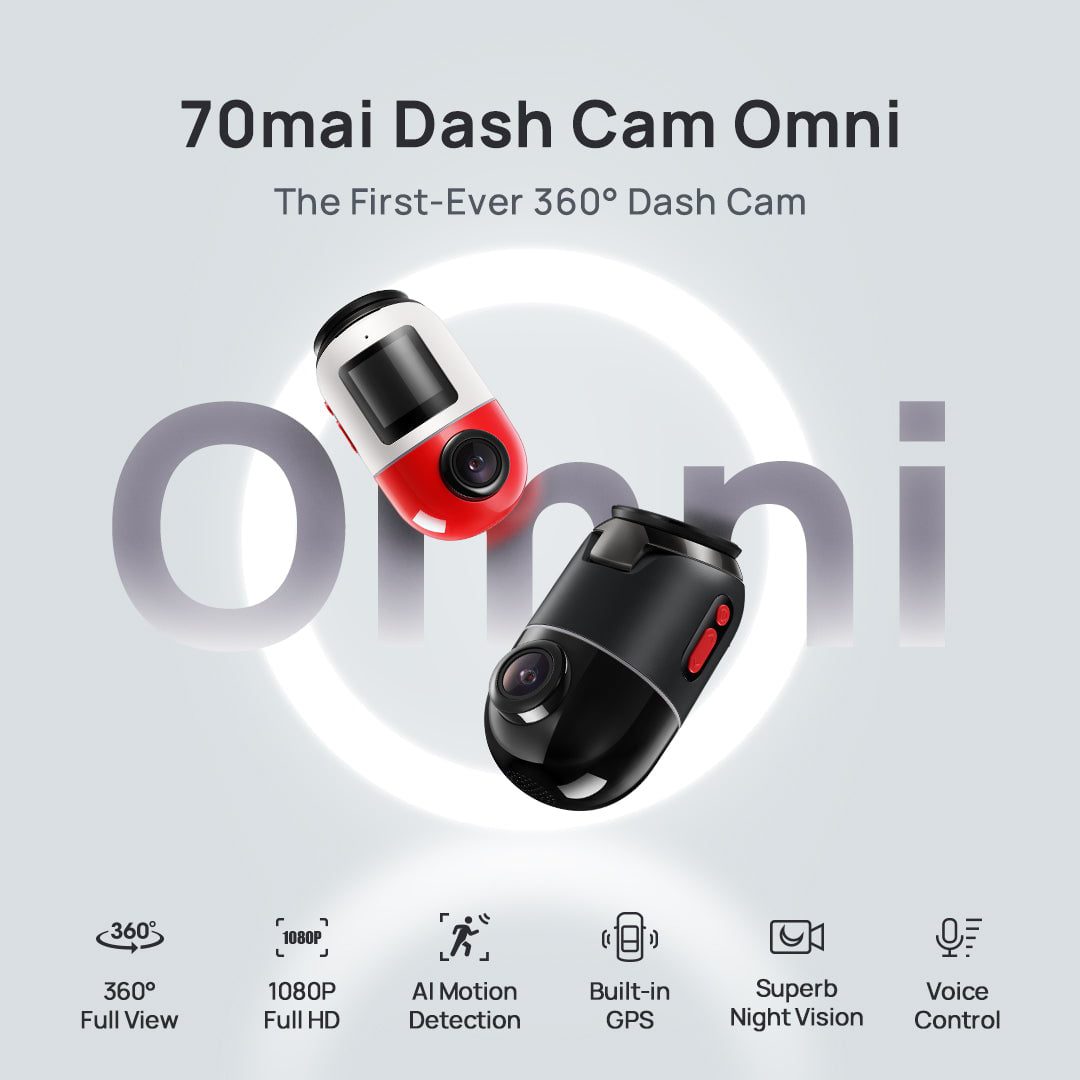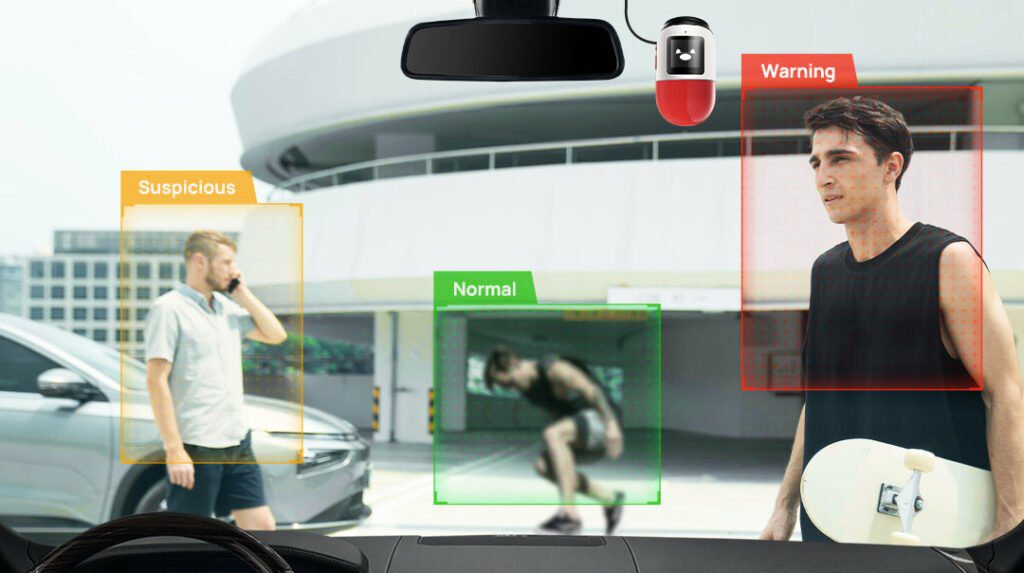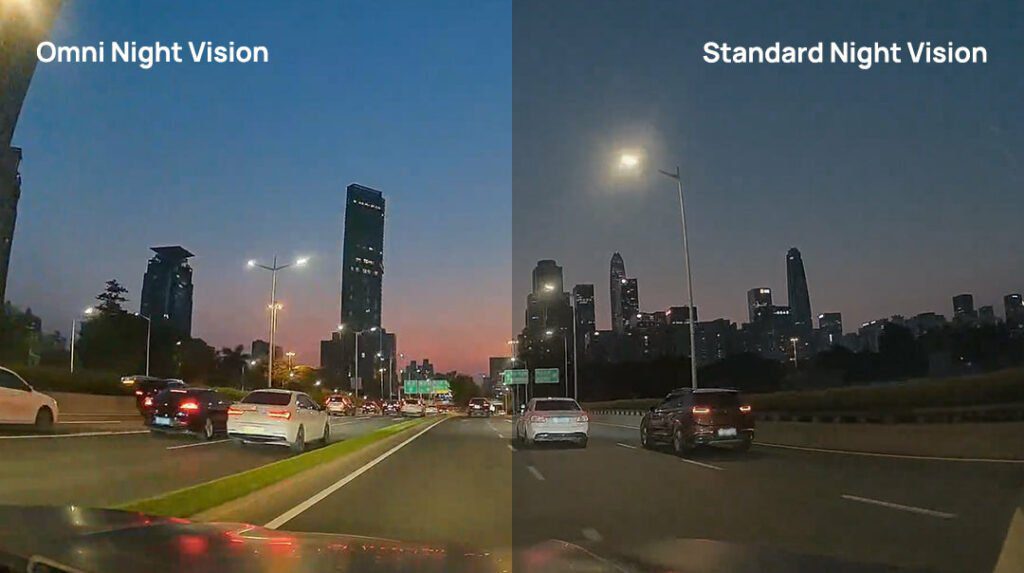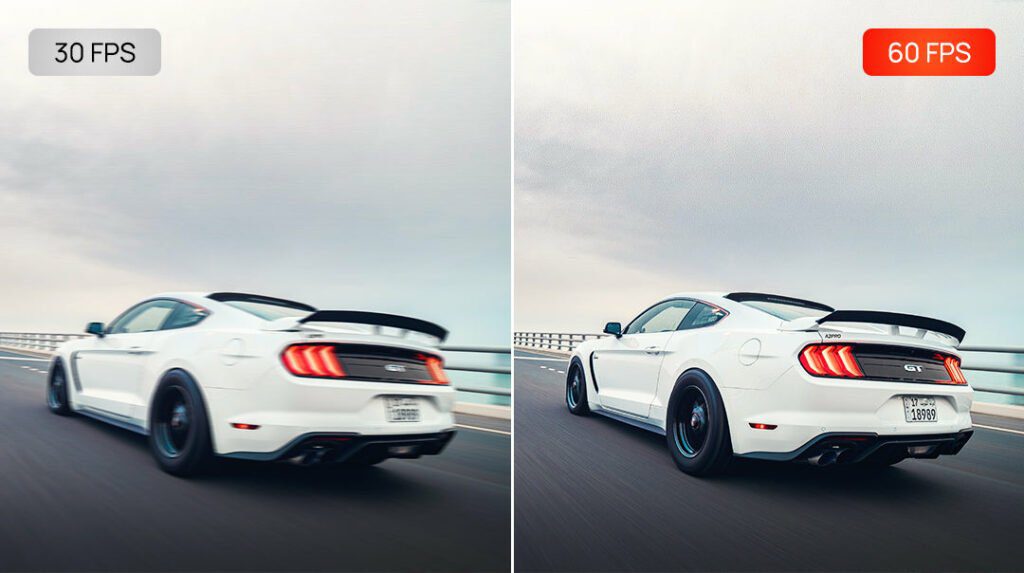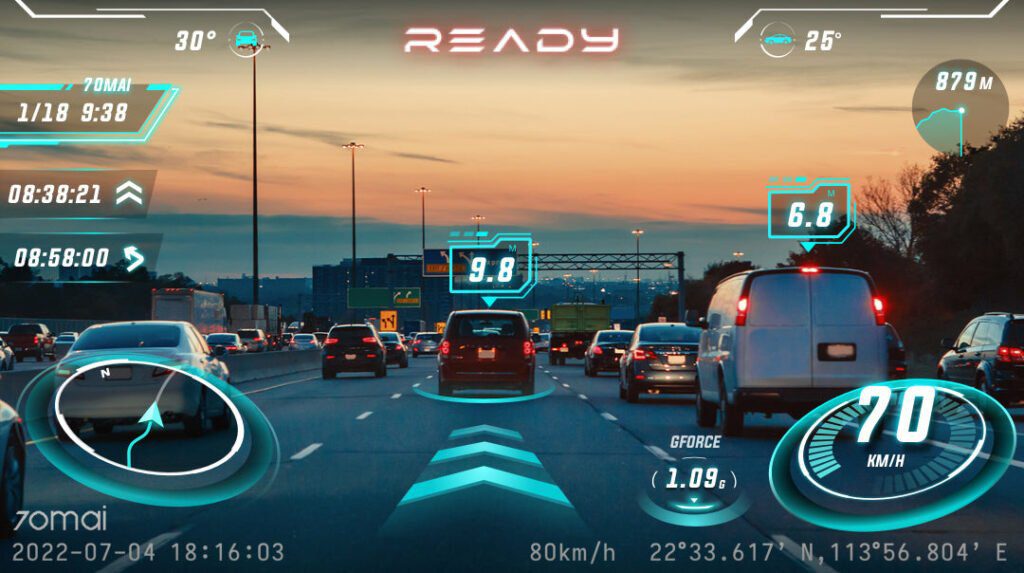 Similar Products
৳

15,695
70mai Dash Cam A800S 4K
Chipset: SigmaStar SSC8629G
Screen: 3 "IPS 854 x 480 p
Storage: Supports Micro SD up to 256GB
Battery: 500 mAh
ADAS (Advanced Driver Assistance System)
Control via APP
Built-in GPS
৳

10,695
Brand: Xiaomi 70mai
Product: Dash Cam
Model: A500s
What is the price of 70Mai Dash Camera X200 Omni 360° Digree Dash Camera 64GB - Black in Bangladesh?
The latest price of 70Mai Dash Camera X200 Omni 360° Digree Dash Camera 64GB - Black in Bangladesh is 20995৳. You can buy the70Mai Dash Camera X200 Omni 360° Digree Dash Camera 64GB - Black at best price from our website or visit any of our showrooms.